Storage Solutions
---
From PATA to SATA, from SLC to MLC, from 2.5" to M. 2 - let us know what storage size you need and we'll provide you with the perfect solution.
Expansions
---
What we do not offer on board can be extended by a huge ecosystem of 3rd party peripherals.
Tools and Utilities
---
In addition to the standard tools and drivers from the manufacturers, ADL Embedded Solutions offers a special toolkit and BSP for each board.
Cable Kits
---
A standard cable set is optionally available for each ADL Embedded Solutions SBC and peripheral.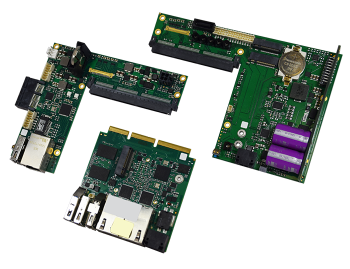 ADL SEC Horizontal Expansion Boards
Item Code
Description
ADLSEC-1710
ADLSEC Horizontal Expansion Board
with 2x M.2 PCIe/USB, PSU, S-UPS (Option)
ADLSEC-1720
ADLSEC Horizontal Expansion Board
with 1x PCIe X1, LAN (Intel i210) , PSU (34W for Option-Card), GPIO
ADL PCIe/104 Expansion Boards
| | |
| --- | --- |
| Item Code | Description |
| ADLLAN-41000e | Quad-Port Gigabit Ethernet PCIe/104 Peripheral Card |
| ADLVIS-1660 | Dual/Quad-Port CoaXpress PCIe/104 Peripheral Card |
| Phoenix PCI/104-Express(*) | Dual-Port Camera Link PCI/104-Express Peripheral Card |
| FireBird PCIe/104(*) | Quad-Port USB 3.0 PCIe/104 Peripheral Card |
| | (*= 3rd party / non-ADL products!) |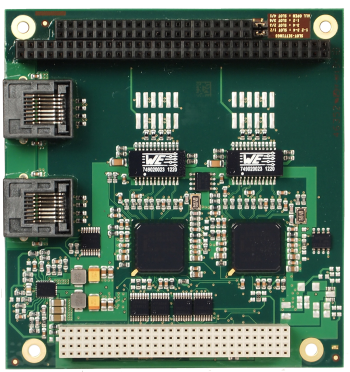 ADL PC/104-Plus Expansion Boards
| | |
| --- | --- |
| Item Code | Description |
| ADLLAN-2 | Dual-Port Gigabit Ethernet LAN PC/104-Plus Peripheral Card |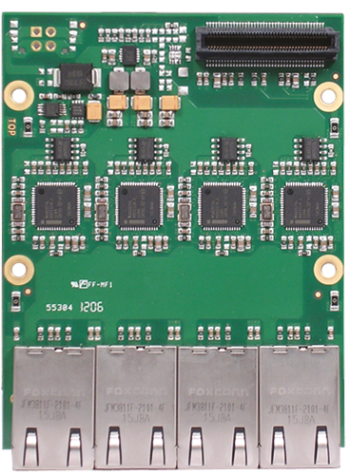 ADL 3.5"-SBC Expansion Boards
| | |
| --- | --- |
| Item Code | Description |
| ADLLAN35-41000e | Quad-Port Gigabit Ethernet 3.5"-SBC Peripheral |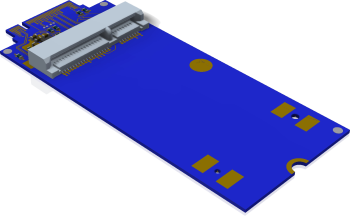 ADL Adapter- & Bridge-Cards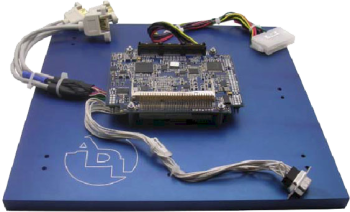 ADL Chassis Simulators
| | |
| --- | --- |
| Item Code | Description |
| CS-100 | Thermal Chassis Simulator to Mount Single Board Computers |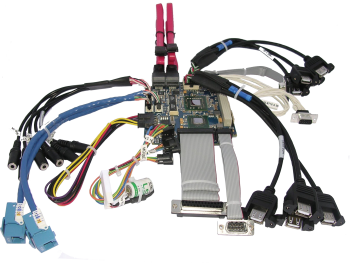 ADL Cables and Spacerkits
| | |
| --- | --- |
| ADLE3800PC-CK | Development cable kit for ADLE3800PC CPU's |
| ADLQM87PC-CK | Development cable kit for ADLQM87PC CPU's |
| ADLQM67PC-CK | Development cable kit for ADLQM67PC CPU's |
| ADLD25PC-CK | Development cable kit for ADLD25PC CPU's |
| ADLGS45PC-CK | Development cable kit for ADLGS45PC CPU's |
| ADLS15PC-CK | Development cable kit for ADLS15PC CPU's |
| ADL945PC-CK | Development cable kit for ADL945PC CPU's |
| ADL855PC-CK | Development cable kit for ADL855/LX8PC CPU's |
| ADLLX8PC-CK | Development cable kit for ADL855/LX8PC CPU's |
| ASSEMBLY-KIT | 4 PC/104 Std. Stand-off posts, Hex nuts, screws |
| ASSEMBLY-KIT(m) | 4 PC/104 Metric stand-off posts, Hex nuts, screws |
| MSEIDECK-2.5″ | 44PIN IDE cable 12″ for 2 Devices |
| PC104+-CON | PC/104 & PC/104+ Connectors for spacing |
| PC104-CON | PC/104 Connector for spacing |