Embedded SBCs
High Quality
---
Every CPU, PSU, Peripheral Board from ADL Embedded Solutions is developed and manufactured in Germany.
Reliable
---
ADL boards are available long term (up to 10 years and more) and we support our customers with multiple migration paths from scratch.
Modular
---
Our customers can freely choose from a variety of COTS and CUSTOM products, from extremely low power consumption to high performance SBCs.
Rugged
---
ADL Embedded Solutions SBCs are designed for extreme environmental conditions such as operation from -40°C to +85°C.

ADL - EDGE-CONNECT SERIES SBC
Item Code
Description
ADL120S

Intel® Core™ XEON/i7/i5/Celeron Processor (Skylake + Kaby Lake)

6th and 7th Gen. Quad Core, Dual Core

Intel® Q170 PCH

ADLE3900SEC "horizontal"

Intel® Atom™ E3900 Processor (Apollo Lake)

Quad Core (x7-E3950), Dual Core (x5-E3930)

Intel® SoC

ADLE3900SEC "vertical"

Intel® Atom™ E3900 Processor (Apollo Lake)

Quad Core (x7-E3950), Dual Core (x5-E3930)

Intel® SoC

ADLE3800SEC

Intel® Atom™ E3800 Processor (Bay Trail)

Dual Core E3827, Quad Core E3845 (Single Core E3815 option upon request)

Intel® SoC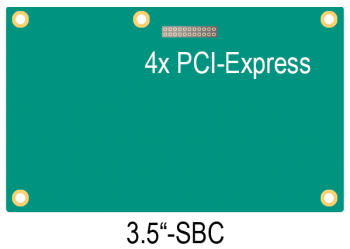 3.5"-SBC Boards
Item Code
Description
ADLQ170HDS

Intel® Core™ Celeron/I5/I7/Xeon Processor (Skylake and Kaby Lake)

Celeron G3900TE, i5-6500TE, i7-6700TE, Xeon E3-1268L v5 (Socket LGA1151)

Celeron G3930TE, i5-7500T, i7-7700T

Intel® Q170 Sunrise Point

ADLQM87HD

Intel® Core™ Celeron/I5/I7 Processor (Haswell)

Celeron 2000E, i5-4400E, i7-4700EQ

Intel® QM87 Lynx Point-M

ADLE3900HDC

Intel® Atom™ E3900 Processor (Apollo Lake)

Quad Core (x7-E3950), Dual Core (x5-E3930)

Intel® SoC, feature optimized 3.5"-SBC

ADLE3800HD

Intel® Atom™ E3800 Processor (Bay Trail)

Dual Core E3827, Quad Core E3845

Intel® SoC

ADLE3800HDC

Intel® Atom™ E3800 Processor (Bay Trail)

Dual Core E3827, Quad Core E3845 (Single Core E3815 option upon request)

Intel® SoC

ADL3GQM67HDS

Intel® Core™ Celeron/I5/I7 Processor (Sandy Bridge, Ivy Bridge)

i5-2510E, i7-2710QE, i5-3610ME, i7-3610QE (Socket PGA988B)

Intel® QM67 Cougar Point-M

ADLGS45HDS

Intel® Celeron™-M, Core™2 Duo (Penryn)

Celeron T3100, Core2Duo P8400 (Socket PGA478 )

Intel® GS45 Cantiga ICH9SFF-IUX

ADLS15HD

Intel® ATOM™ Z500 Processor (Silverthorne)

Z510, Z530

Intel® US15W Poulsbo

ADL945HD

Intel® Celeron™-M, Core™Duo (Merom)

T2500, T7400

Intel® 945GME Calistoga ICH7

ADL855HD

Intel® Celeron™-M, Pentium™M (Dothan)

Celeron-M373CM, Pentium-M 745PM

Intel® 855GME Montara ICH4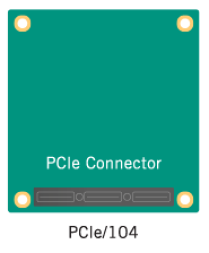 PCIe/104
Item Code
Description
ADLQM87PC

Intel® Core™ Celeron/I5/I7 Processor (Haswell)

Celeron 2000E, i5-4400E, i7-4700EQ

Intel® QM87 (Lynx Point-M)

ADLQM67PC

Intel® Core™ Celeron/I5/I7 Processor (Sandy Bridge, Ivy Bridge)

i7-2655LE, i7-2715QE, i7-3517UE

Intel® QM67 (Cougar Point-M)

ADLE3800PC

Intel® Atom™ E3800 Processor (Bay Trail)

Dual Core E3827, Quad Core E3845

Intel® SoC
PCI/104
Item Code
Description
ADL945PC

Intel® Celeron™-M, Core™Duo (Merom)

T2500, T7400

Intel® 945GME (Calistoga) ICH7