Powerful
---
All PSUs offer wide-range input and stable, high-performance outputs.
Reliable
---
When it comes to the stable operation of industrial PC systems or boards, everything starts with our reliable power supplies.
Tiny Size
---
Based on our standard form factors PC/104 and 3.5"-SBC, we offer the industry's leading miniature power supplies with advanced features.
Efficient
---
Our power supplies are designed for operation in a wide range of temperatures and harsh environments.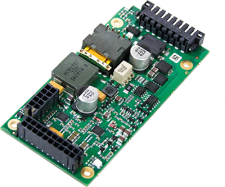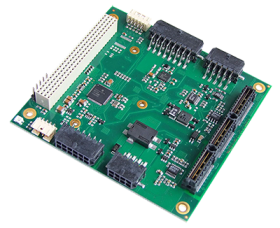 PSU for PCIe/104-SBCs
CA2040-0000 V1

PCIe/104-ISO PSU - 150W, 5VDC Output
500V galvanic Isolation (MOQ 250 pcs. +)

CA2040-0000 V2

PCIe/104-ISO PSU - 150W, 5V+12VDC Output
500V galvanic Isolation (MOQ 250 pcs. +)